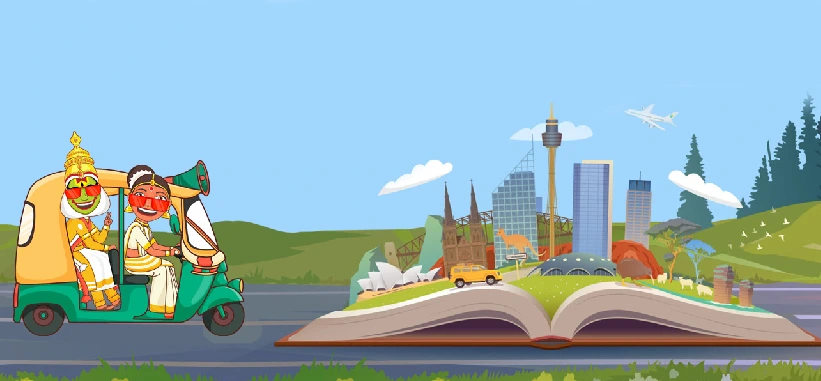 Book Your Free Consultation Today!

Migration Scams

Beware of Unregistered Migration Agents
In Australia, it is vital to engage with registered migration agents who are recognized by the Office of Migration Agents Registry (OMARA). Registered migration agents are authorized professionals who can provide credible advice and assistance with your migration process.
There are potential scams that might occur, and we advice caution and appropriate discretion. Scammers may attempt to deceive you by impersonating F4-MG, soliciting your personal information, account credentials, credit card details, and payment information. It's crucial to remain vigilant and not entertain any such suspicious communications.
At F4-MG in association with FBP International, we prioritize the security and privacy of our clients. We will never request sensitive information through unsolicited means. If you receive any suspicious messages or requests, kindly refrain from responding and report the incident to us immediately.
Avoid Falling Victim to Australian Visa Scams
It has come to our attention that scammers are targeting individuals seeking visas for Australia. These scammers use various tactics, including fake email addresses posing as representatives from the Department of Home Affairs or other Australian government agencies. We urge everyone to be cautious and take necessary precautions to avoid falling victim to these scams.
Here are some warning signs to watch out for:
The company or agent provides only a basic name and contact number.
You are asked to pay a substantial upfront sum for an ETA (Electronic Travel Authority) or Visitor visa.
You are encouraged to apply for an ETA or Visitor visa for work purposes.
The agent insists on setting up a company and obtaining an Australian Business Number (ABN) to work.
The agent provides fake documents and photos, usually in handwritten agreements.
False promises of obtaining permanent residency in Australia.
Misuse of the Australian coat of arms on their website to mislead people into thinking they are endorsed by the Australian Government.
You are told you will be paid only in cash.
You are informed that you won't need an Australian Government Tax File Number (TFN), and the agent in Australia does not have an ABN.
You are offered a pay rate below the minimum Australian wage, to which all foreign workers are entitled.
Engaging in visa fraud and avoiding official channels for visa applications can lead to severe consequences, including losing the money paid to the agent, visa refusals or cancellations, entry denials, exposure to forced labor, and even deportation.
Remember the following to protect yourself from visa scams:
The Department of Home Affairs is the sole official Australian Government provider of visas. Always visit their official website at homeaffairs.gov.au for accurate information.
Official email addresses from the HA processing office in Australia will end in "@abf.gov.au" or "@homeaffairs.gov.au"
Be cautious of potential scammers who may create websites or emails that resemble official channels.
You can pay visa fees directly to the department and do not need an agent to pay on your behalf.
Visa applications are solely decided by authorized officers from HA based on meeting relevant requirements. No one can influence the outcome.
Verify the registration of an Australian migration agent on the Office of the Migration Agents Registration Authority website (https://www.mara.gov.au) if you choose to use one.
Protect your personal information:
Never give or send your original identity documents to anyone. Government departments may request certified photocopies but should never keep your originals.
Avoid providing personal, credit card, or banking details via email or phone, as scammers can use them for identity fraud or theft.
Share private information online only on secure sites (https://) that you trust and are familiar with.
Caution regarding job offers:
If you become a victim of a scam, report it to your local police and the Australian Competition and Consumer Commission (ACCC) through their website scamwatch.gov.au.
Where to Report Incidents:
Stay vigilant, informed, and protect yourself from potential visa scams. Your safety and security are of utmost importance during the visa application process.